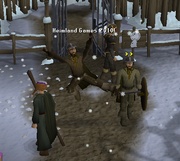 Baltor Far-strider is Midgard's miner, smither, fletcher, and armour supplier. He joined the clan shortly before its official reawakening in late 2010. He is an ambitious goal-maker and is always up for a drink in the longhall.
Unfortunately, Baltor has quit RuneScape due to time constraints. It's just too fun to play a little bit at a time; it's all or nothing. I miss you guys. Thanks for all the fun memories.
--Baltor Far-strider
Ad blocker interference detected!
Wikia is a free-to-use site that makes money from advertising. We have a modified experience for viewers using ad blockers

Wikia is not accessible if you've made further modifications. Remove the custom ad blocker rule(s) and the page will load as expected.